3
Inishowen & Lough Swilly.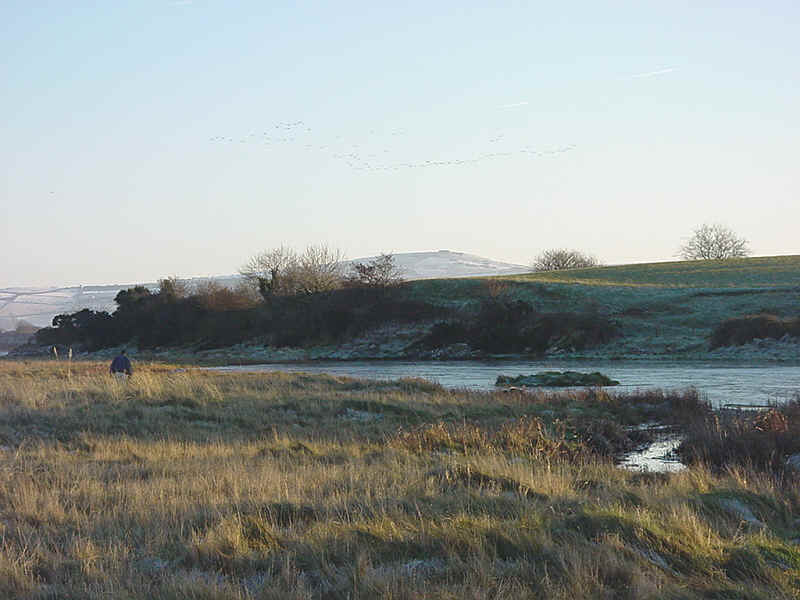 Picture by Alistair.
Also taken near the shore of Inch Island this view looks south. A small freshwater pond in the foreground is a frequent stop for waterfowl but the main area for wildfowl of all kinds is hidden by the rise in the land. In the sky in the distance a flock of birds can be seen circling above Inch lake where thousands of migratory birds gather every winter. In numbers like that these birds are probably Whitefront Geese from Greenland which overwinter here and on Lough Foyle.
The top of Grianan hill beyond is crowned by Grianan fort, the 'Grianan of Aileach'. This partially restored ancient fort was built around 1700BC and is featured in Ptolemy's maps of the world. The views from the ramparts are superb and are featured elsewhere on this site.
Photo taken about a mile or less from the previous but on the mainland shore. This view on a grey, cold afternoon looks northwest from Fahan point along Lisfannon beach to the Inishowen hills.