4
Inishowen & Lough Swilly.
Grainan Fort from close by. The stronghold in its heyday was encompassed by three concentric defensive walls only the inner one survives but the traces of the outer ones can be seen in places. The inner fort walls are 17ft high and 13ft thick and the whole ring is 77ft in diameter. Our Spaniel bitch 'Jenny' was on top of the wall when she realised that the family had all left the interior of the fort and were headed for the path down the hill. Not being of a nervous nature and having somewhat limited intellectual ability she never considered turning round and going out in the normal manner via the steps and gate. She opted for the direct route by running down the slope of the wall and jumping the last bit. Didn't do her any harm at all!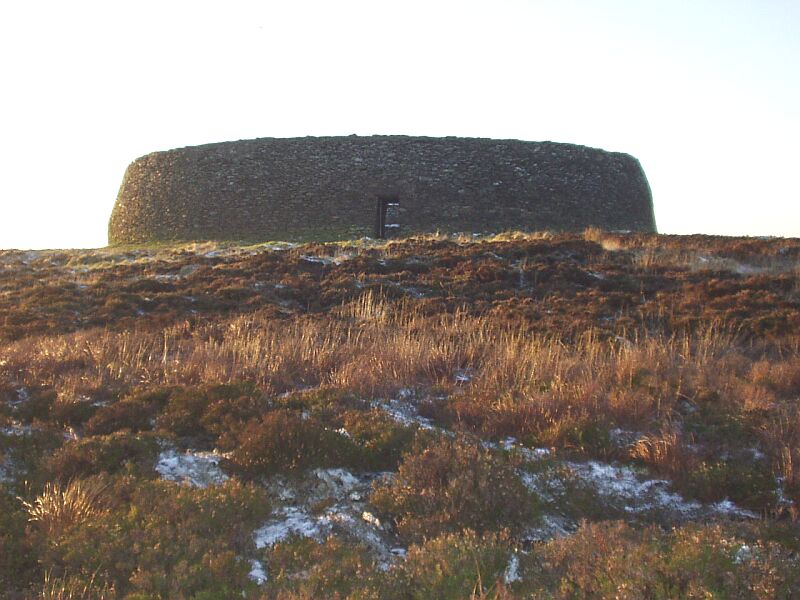 The Fort has been partially restored in modern times and further work was in progress to strengthen one section of wall when this picture was taken. The doorway in the picture is the only entrance. The walls contain passages and chambers but these are not open to visitors. This is the notice board nearby.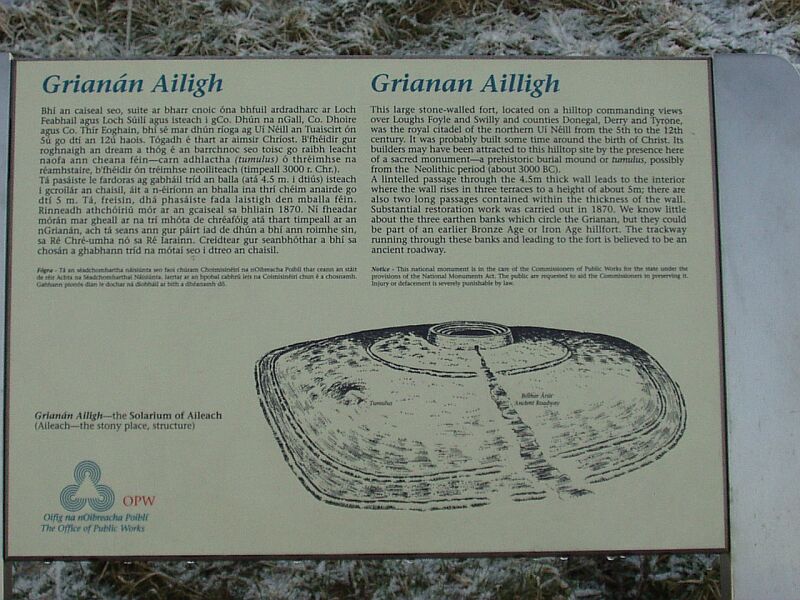 A section of wall and the view beyond to the lake at Blanket Nook with Lough Swilly and the Derryveagh mountains in the background.