12
Street Art.
There used to be more non-political art than there is now. I sincerely hope that it will be revived in time. Someone in the local council or Dept of Environment decided to clean the town up and cleaned a number of rather nice paintings in the process. Well, they are an easier target than the political and paramilitary ones! One or two still survive in out of the way places.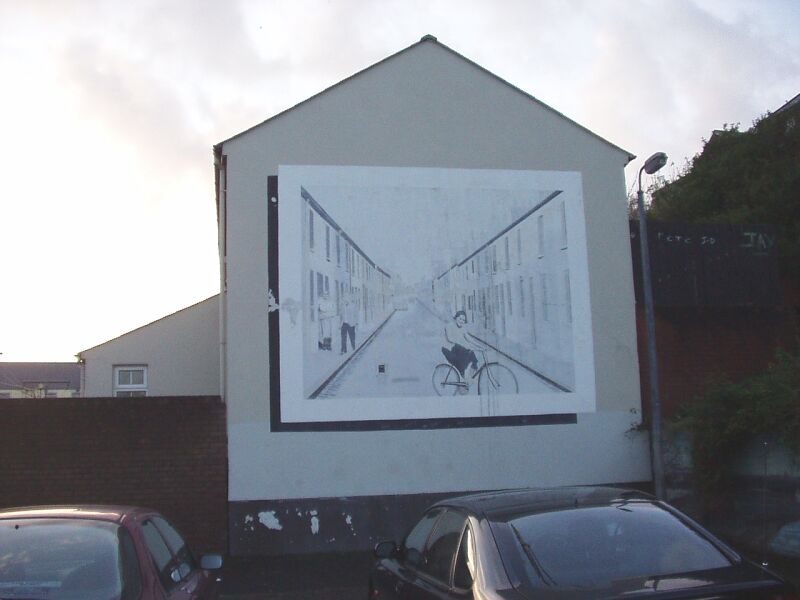 This mural of a street scene from the past is in a courtyard parking area off the Letterkenny Rd. It is rather faded and worn but still a reminder of the roots of the present community. In the same place scenes from the surrounding area are depicted on a low brick wall. They are also in poor condition.
And lest we forget. This part of town supports Derry City Football Club and, of course, Glasgow Celtic.