1
Inishowen & Lough Swilly.
Inishowen is the peninsula to the north of the city bounded by Lough Foyle to the east and Lough Swilly to the west. It is the area most frequented by us over the years, we know it and particularly its shoreline very well. A lovely place.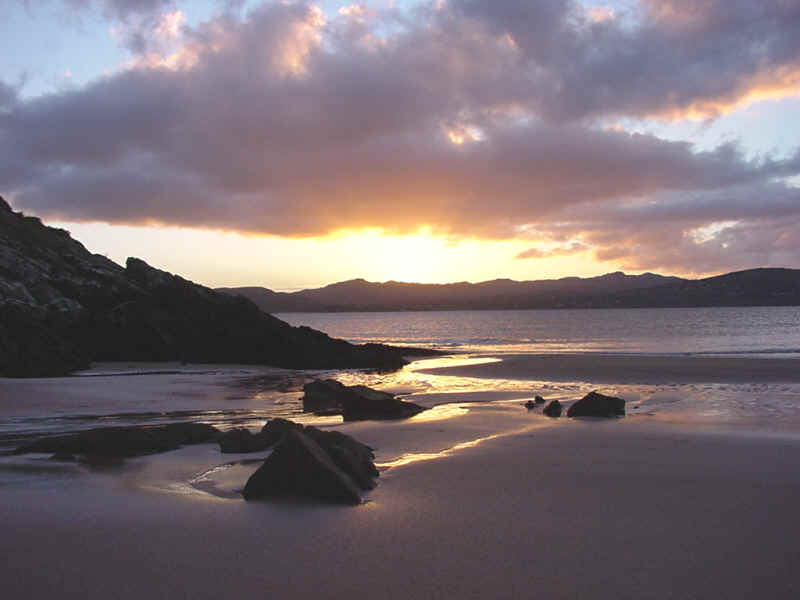 Looking out across the Swilly at sunset. Taken at Stragill Strand.
A winter afternoon at Mill Bay on Inch Island. Both pictures by Alistair.