1
The Cunningham Settlement.
A few miles over the border into County Donegal and near to the shore of Lough Swilly are the village of NewtownCunningham and the hamlet of ManorCunningham. Sad to say neither are in the slightest bit photogenic and are pretty well lacking in either charm or beauty! Both are quiet country communities that have been developed very little over the years though both have started to grow in recent times as good roads and growing prosperity have encouraged people to move away from the centres to commute into the towns to work.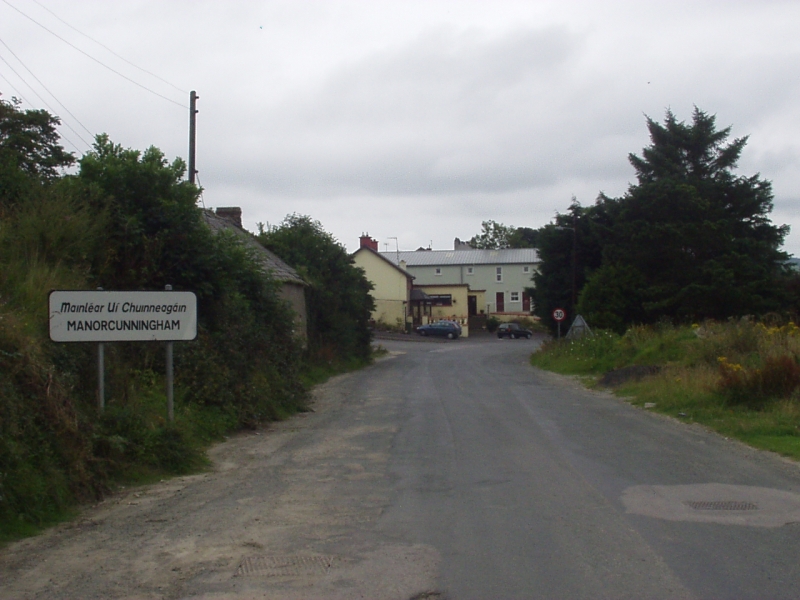 These relatively uninspiring pictures hold little suggestion of the wealth of history behind them. Read on through the next pages to get a little more of the story of the Cunningham influence on the lands of the Ulster of old. It is the story of ordinary people, some brilliant in their way and many more who played a supporting role. It is the leaders who are remembered but the others who made it all possible.