7
North Western Parts
Doe Castle is at the point of a promontary at the southern end of Sheephaven Bay. It has been partially restored and adds a real sense of 'character' to the area. It was built in the early 16th century by a local clan chieftain and was, with interruptions, the main stronghold of the Sweeney and McSweeney clan thereafter. Survivors of some of the Spanish Armada ships wrecked on the Donegal coast were accomodated here in 1588 and in 1642 one of the leaders of the Irish rebellion landed at the castle with 1100 men recruited in France.
Some years after this there was a garrison of Cromwell's soldiers which was commanded by a Captain Conyngham. He came to a violent end a few miles away when he was set upon by two men from 'the Rosses' a place to the west of this, the murder was reported to be in revenge for a massacre by Cromwell's men on the island of Arranmore. The spot where the ambush took place is known to this day as 'Cunningham's Rock' and lies within the area of the Ards Forest Park.
The Castle was beseiged and captured only to be retaken on a number of occasions over the centuries.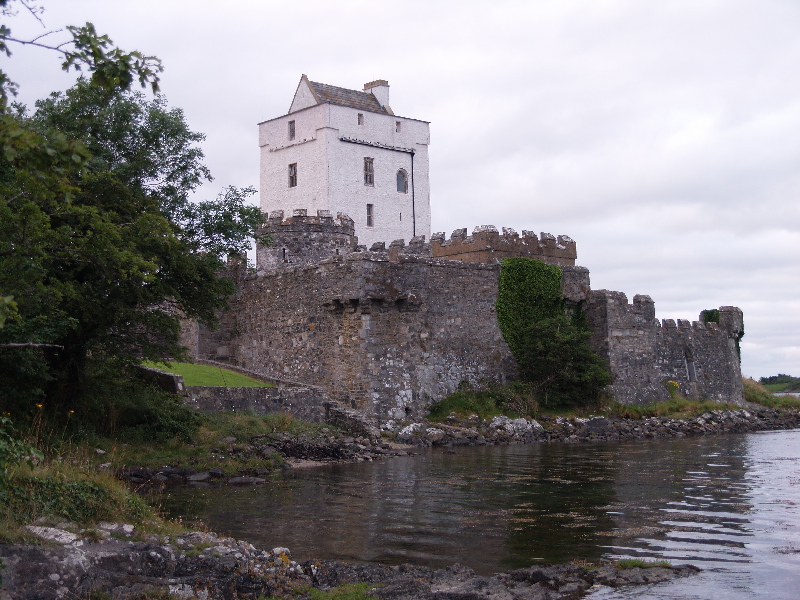 The summer fishing can be good from the rocks at the point beyond the Castle walls. Sea trout moving up the bay to the mouth of the River Lackagh pass by and can be seen jumping in the waters off the point. The bridge at the mouth of the Lackagh must be one of the most frequently painted scenes in Ireland, its pretty but overhyped in my opinion.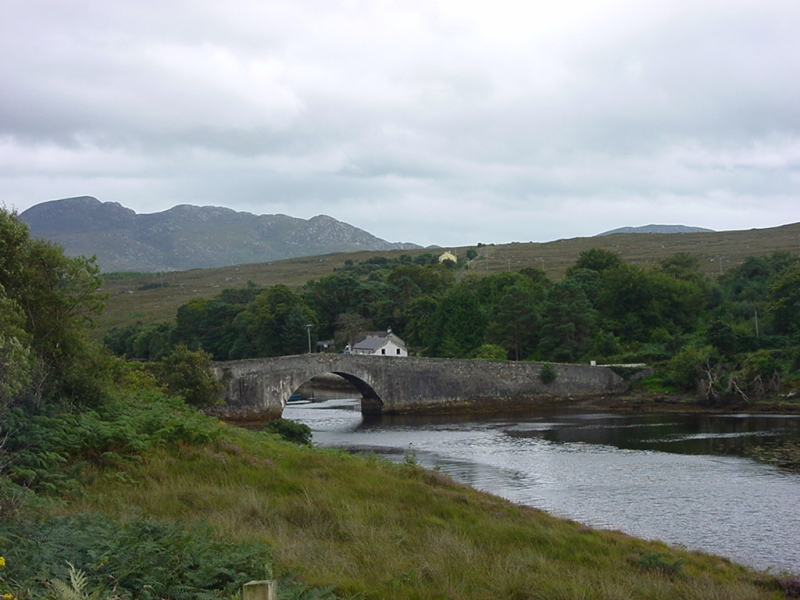 The Lackagh is a renowned salmon river and has a run of large spring fish. It is quite short as it runs only the few miles from Glen Lough to the sea but feeding into it are a number of other rivers and lakes so it is the accumulated waters of a wide area which enter the bay.
An evening view up river from the bridge with the tide well in and flooding the river pools above the bridge. In the background is the row of peaks that make Lough Salt mountain, so named as Lough Salt lake is up there in a hollow between the peaks.