4
North Western Parts
If you drive eastward out of Dunfanaghy village you pass the back of Killyhoey Beach and soon reach the harbour area of Port-na-Blagh. There is only one small shop and a rather good restaurant but is a very popular holiday area with many holiday homes owned and rented by those who enjoy the peace of the place ( and some good pubs too).
The view from the main road down to the bay and the harbour. Local fishing boats land their catch here and and the owners are happy to sell to those who want to buy. Delicious!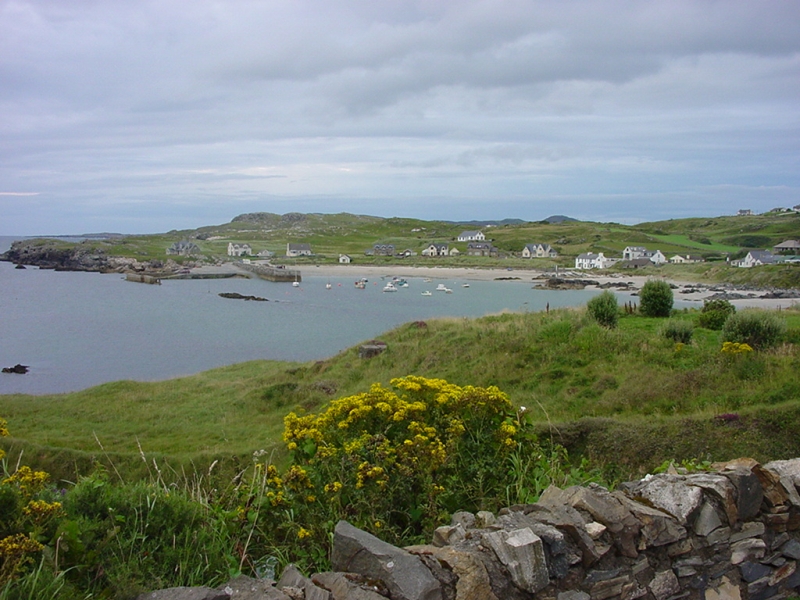 Breahey Head is just beyond the harbour and as you follow the narrow road round the coastal route you come to Marble Hill at Marble Hill Cove. This classic Donegal house overlooks the Cove.
Standing at more or less the same place but turning to the right and this is the scene. The house at the beach is owned by the guy who runs the watersports business locally teaching windsurfing, canoeing etc and renting out the equipment. There's a youth activity centre and hostel near Gartan which keeps him busy doing courses. A number of larger boats are moored offshore.