9
Inishowen & Lough Swilly.
On the North East coast of Inishowen is the bay and beach at Kinnegoe.
A very dramatic place with steep slopes and cliffs, the sea can be wild here and currents close to the shore make it unsafe for bathing. One of the largest ships of the Spanish Armada, the 'La Trinidad Valenceria', was wrecked here with great loss of life, many of the wreck survivors were killed on shore by local people but a number were found and given protection and housing in the keep of the small castle at Buncrana. In modern times the wreck was found and many artifacts were recovered by local sub-aqua club, these pieces can be seen in the museums here.
Another view of the bay with one of the local crab & lobster boats doing its rounds. The coast of Counties Londonderry and Antrim is in the background.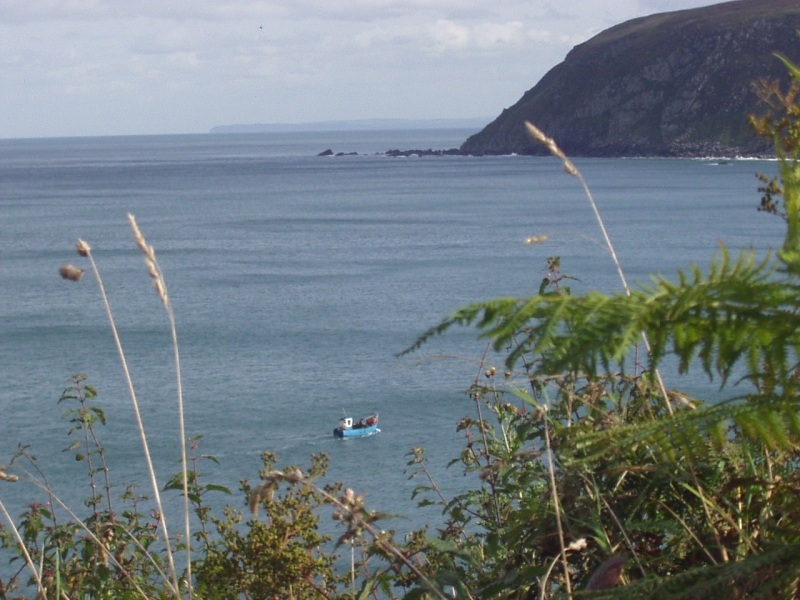 Just round the headland is a very steep and rocky coast with just one tiny patch of sand in an indent in the coast.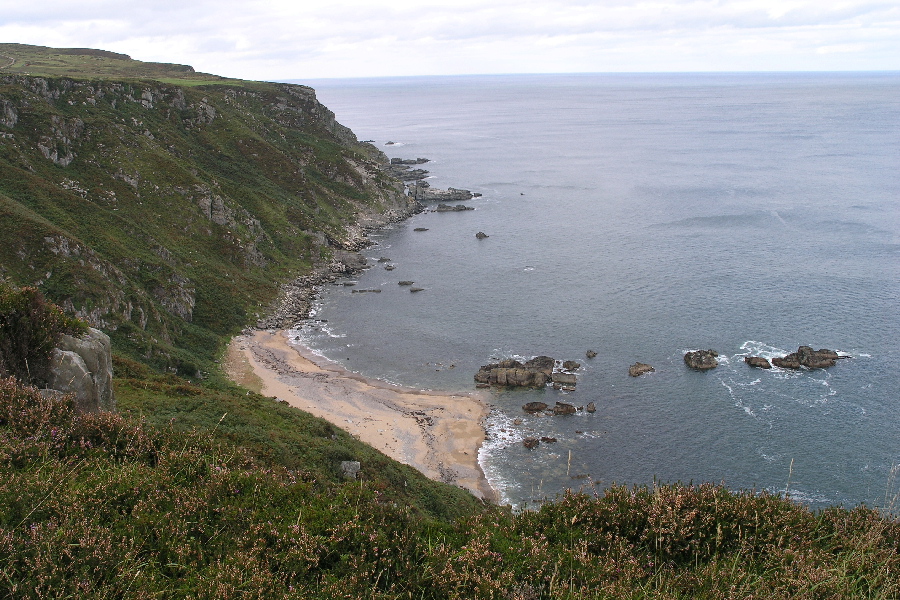 This is Portkill. It gets its name from the local tradition that St Colmcille after leaving the mouth of Lough Foyle on his way from Ireland to Scotland so desired one last look at Derry that the boat was put about and he was landed here to walk to the top of the hill to look back southwards down the Lough. In the old language it was the Port of Colm Cille which has been shortened and Anglicised to its present form.