5
Inishowen & Lough Swilly.
The view from Grainan Fort looking out to the Northeast from the ramparts.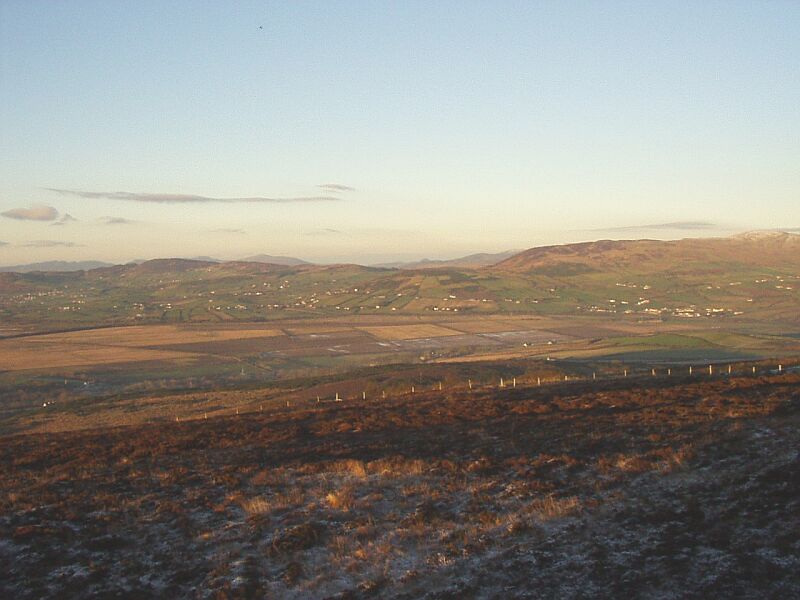 The flatlands below are drained land which would have been largely salt flats and marshes in the times when the Fort was built. Built on the top of a smooth shaped heather clad hill and with commanding views of the countryside for many miles it would have been extremely difficult to take the defenders by surprise.
The view to the North and immediately to the left of the previous.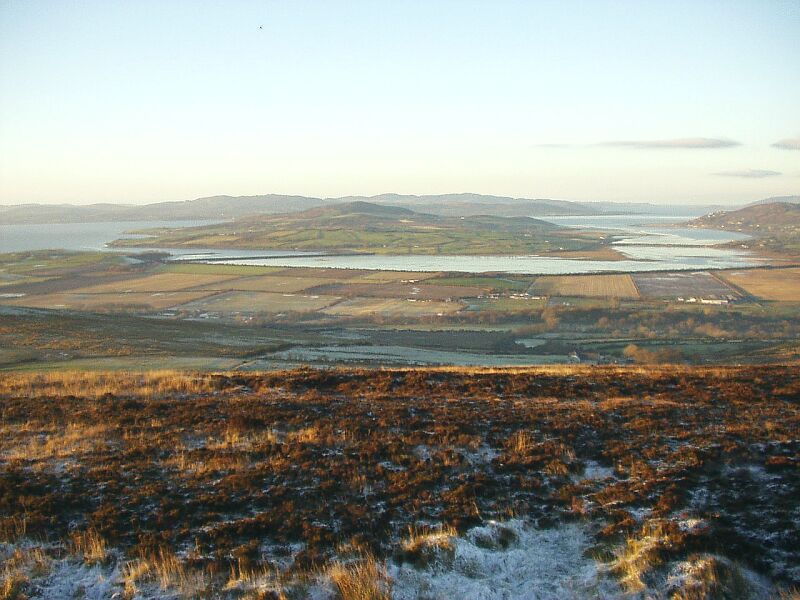 Looking out over Inch Island, the two causeway banks created the freshwater lake which is now a haven for large numbers of wildfowl that overwinter there and for the many birds which make it their summer home. It is quite common to see birdwatchers with high powered telescopes in the area. Beyond Inch is Fahan Point and Lough Swilly with the open North Atlantic on the horizon. On the West (left) side of the lake is the Farland Bank from the mainland to the island where the family have walked many times, usually turning left to follow the shore to the point where the ruins of Inch Castle are found. Pictures taken closer are on the next page. The eastern bank carries the road to the island. Jutting out into the lake from the Island a point of rough marshy ground still has the hard track which led down to the ford across to the mainland. The ford would have been impassable at high tide but is now permanently covered by the lake though only at a few inches depth in times of dry weather.