3
The Surrounding Area.
A couple of views from the city out towards the countryside.
This first is taken from Craigavon Bridge looking south, the river Foyle in the foreground with the Foyle Road and the countryside of Balloughry and Mullenan beyond.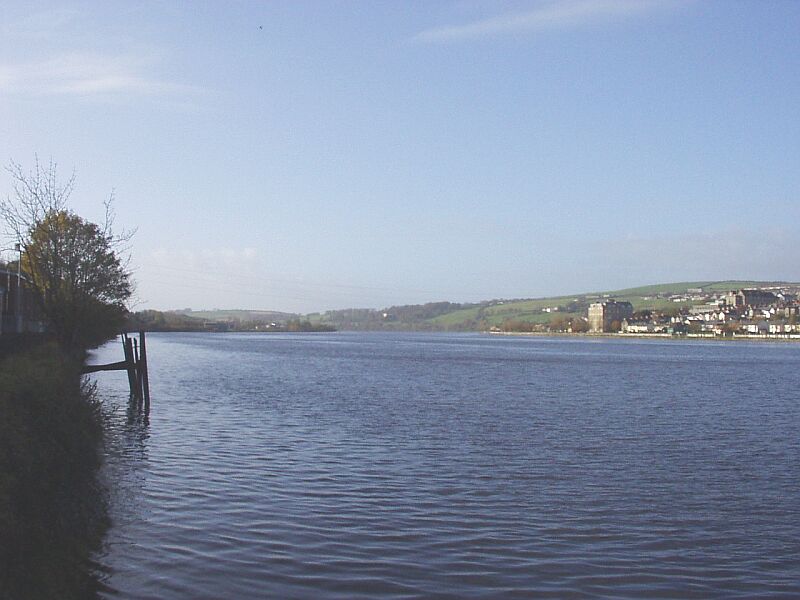 The second is taken from St Columbs Park looking north across Ross Bay to the new Foyle Bridge and downriver towards Culmore Point.