1
The surrounding area.
I have defined the surrounding area to be those parts within easy driving distance where we would go for a short outing and walk. Very few of the following images will be of places more than ten miles from the city, the majority within five to six. There are some places of great peace and beauty, others of wide panoramic views of countryside and the Foyle river valley.
The River Faughan flows to the east of the city and through the suburban areas of Drumahoe and Ardmore. It continues round to the north and joins the River Foyle near Campsie. It is a fine salmon and sea trout river.
The Craig Hole is a few hundred yards above the iron bridge at the Bleach Green and about three or four minutes from the edge of town.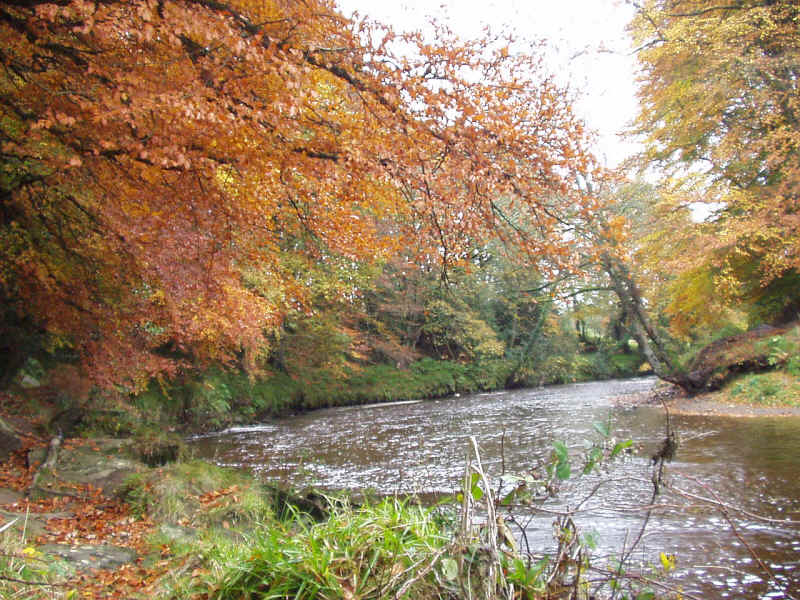 And the same piece of water pictured from about a hundred yards downstream.